Credit rating of Halyk Bank of Georgia improved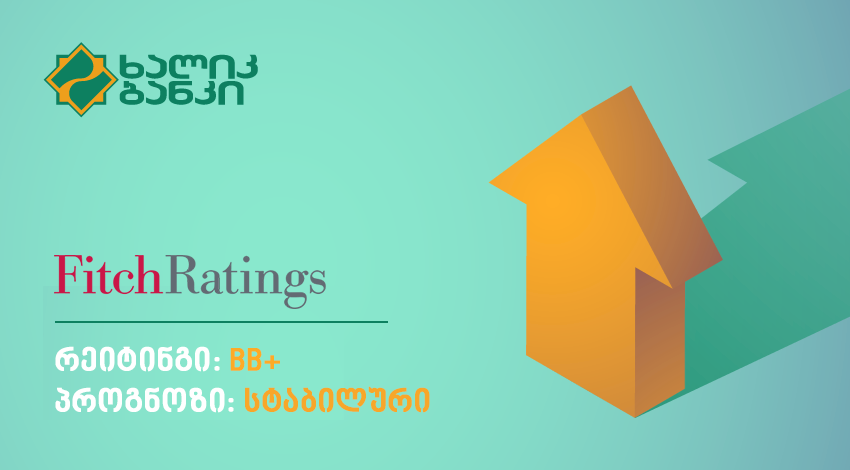 The international rating agency Fitch Ratings has raised the expectations of the long-term credit rating of Halyk Bank Georgia from negative to stable, and the bank's long-term rating (IDR) was reaffirmed at 'BB +'. One of the growth factors is Georgia's sovereign rating, which has improved from negative to stable.
The upgrade of the rating of Halyk Bank Georgia is due to the strength and stability of Halyk Bank Kazakhstan, of which Halyk Bank Georgia is a subsidiary. Halyk Bank Kazakhstan is represented in the financial markets of Kazakhstan, Kyrgyzstan, Tajikistan, Uzbekistan, Russia and Georgia.
Halyk Bank Kazakhstan is the largest financial market institution in Kazakhstan with aggregate assets of $ 25 billion and more than 97 years of existence. Its shares have been listed on the London Stock Exchange since 2006.
Halyk Bank Georgia has been operating in the Georgian market since 2008 as a universal commercial bank, offering a wide range of products and services to corporate, small, medium and retail clients. The bank is represented by 8 branches in Tbilisi, Kutaisi and Batumi. Its assets as of 07/31/21 amounted to 781 million GEL.