Mastercard® eco-friendly lottery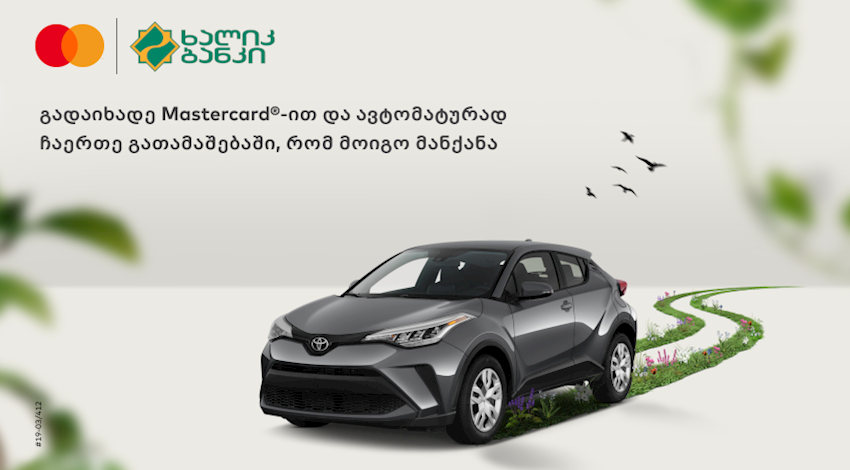 Paying with Halyk Bank's Mastercard® card from July 15 is profitable and useful.
With every 20 GEL transaction you automatically become a participant of Mastercard® eco-friendly lottery and you have a chance to win a car, moped or scooter.
Also, for each such transaction, money will be transferred from Mastercard® for tree planting within the Priceless Planet Coalition.
The lottery is held in accordance with the permit N 19-03 / 412.
To see the detailed terms and conditions of the lottery, visit the link: https://cutt.ly/dmHenYN